ELIZABETH FRIEDLANDER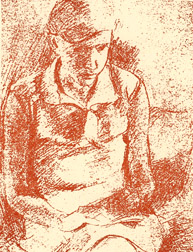 Fonts released by Neufville Digital:


Elizabeth ND

---
Elizabeth Friedlander (1903-1984)

Elizabeth Friedlander (née Friedländer) was born into a culture minded, rich Jewish family in Berlin. She studied design and typography with E.R. Weiss at the Berlin Academy and went to work as a graphic designer for the elegant Ullstein journal "Die Dame".

She was commissioned to design a typeface for the Bauersche Giesserei in Frankfurt am Main, a most unusual commission for a woman at that time.
The usual practice of naming a typeface after the last name of its designer could not happen in her case, because Friedländer was recognizable as a Jewish name, so it was decided to name the typeface "Elizabeth" .

Politics forced her to exchange Germany for Italy in 1936, where she worked for Mondadori and Editoriale Domus; in 1939 Friedlander settled in England, where she became a successful free-lance designer, producing calligraphy, bookplate and masthead designs, devices, ornaments, and pattern paper designs for the Curwen Press.

Furthermore she designed ornamental borders for the Linotype Corporation and the "Friedlander Borders" for Monotype. She also was a successful freelance designer for a number of advertising firms and for Penguin Publishers.

Literature: PAUCKER, Pauline: "New Borders: The Working Life of Elizabeth Friedlander." (Oldham): Incline Press, (1998). Limited edition of 325 numbered & signed copies printed by the Incline Press (of a total edition of 350 copies). Bound by hand.


Her typeface "Elizabeth" was first cut by the Bauersche Giesserei in 1938. Georg Hartmann writes that the typeface is one of the best and most beautiful ones ever produced. It is particularly loved by private presses and for printing jobs that require a delicate touch.

In 2005 the spanish designer and typographer Andreu Balius was commissioned by Fundicion Tipografica Bauer, the successors of the Bauersche Giesserei, to digitize the typeface, while retaining it's grace and delicacy and original craftmanship.
The results are presented to you here, as a Bauer Classics font.


---